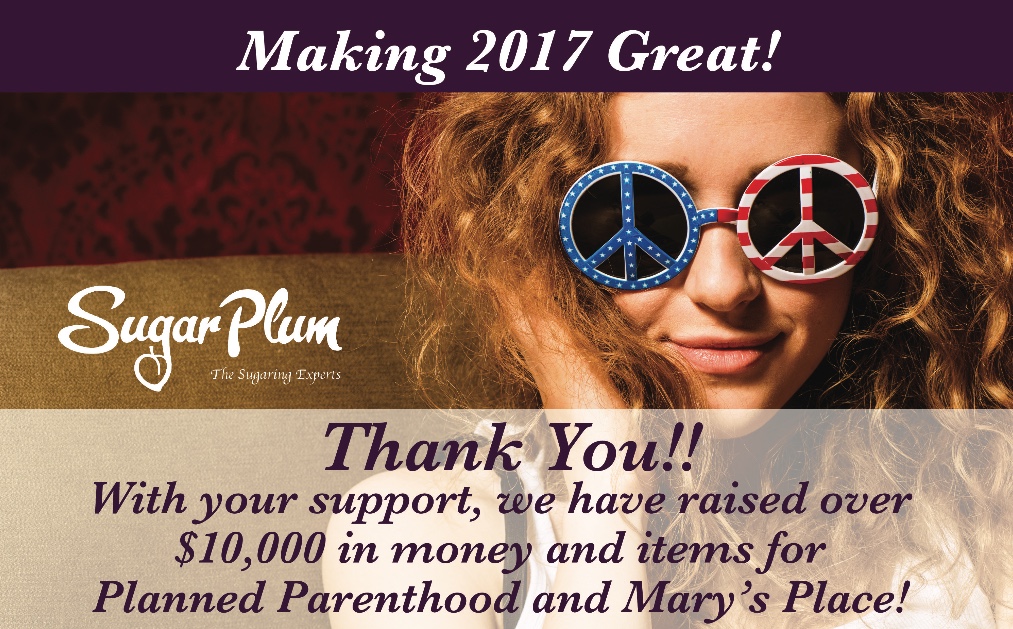 Mission Statement: Sugar Plum implements a triple bottom line standard to our sugaring hair removal business that is beneficial socially, economically, and environmentally.
Socially, we empower our employees with living wage jobs and benefits in a supportive work environment. Also, we take pride in contributing to the community with regular donations at non-profits like Planned Parenthood and Mary's Place.
The background of typical sugaring technicians are students over 25 years old or young people out of high school who are kinesthetic/tactile learners. Many of them are looking for careers that are practical, hands on, and offer them a fresh start. At Sugar Plum, we empower our staff with the foundation and support they need to get started and to grow into the leaders in their field.
Our focus is promoting social equity.
If you feel your organization is in good alignment with our mission, we would love to talk with you!
We want to share our story and get to know you too!
If you would like to request a donation, please fill out the form below and we'll get in touch with you soon!